Chanel invited a group of international bloggers to Paris for the launch of their latest scent project, Coco Mademoiselle. Jean Aw of NOTCOT, who kindly shared images of the gorgeous Coco Mademoiselle packaging with NOTCOT readers, has a couple of posts up sharing her Chanel experience.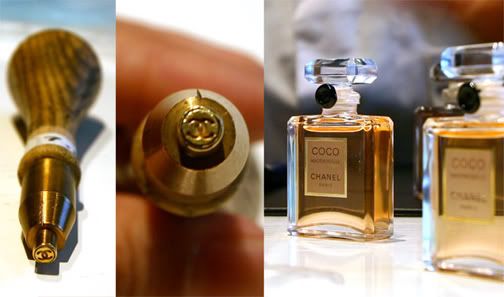 In her Sealing Chanel post, Jean shares amazing behind the scenes images of how the Coco Mademoiselle bottles are sealed. I love that Chanel allowed photos of the very detailed process when most companies are very closelipped about such things.

Jean Aw quickly became one of my favorite people of the week with her Chanel Proportions post. This beyond-awesome lady cracked a Chanel myth that you're going to have to read about, in her words, to understand. The designer in me GEEKED! Check it!

Similar Posts:
Tweet