Out with the old and in with the blue…nail polish that is! If you're a little tired of black or red polish try one of the many blue polishes out that range from from dark metallics to lighter electric blues.
Last year Chanel Black Satin was all the rage and this year Chanel has introduced Blue Satin. Word on the streets is that this pretty blue bottle is selling out fast, so run to a luxury retailer or Chanel boutique near you before it is completely sold out.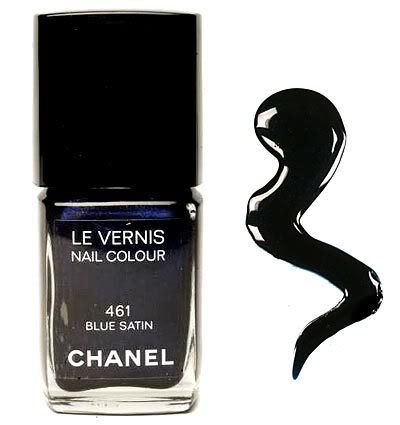 Peep the pics after the jump of other polish options that range in color and in price, from $0.99 to $8.
Tweet