*I know proper grammar dictates the use of the word "were" not "was" but the title is a tongue in cheek reference to the song Rich Girl song*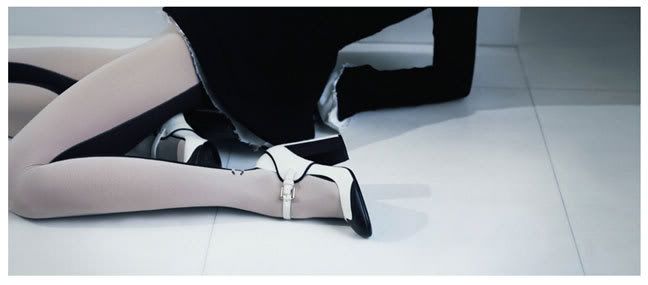 I'm infatuated!  While many ladies are crazy for Olivier Sitruk, the actor who played Boy Capel in Lifetime's Coco Chanel, I'm obsessed over the Chanel tights that are white in the front and black in the back with interlocking C's at the ankle (pictured above).  I want them so badly that the other night I had a dream about them:  I was at the Chanel store and they didn't have my size – gasp!  I was relieved to find it was only a dream but I still woke up sans Chanel tights.  Luckily, the Chanel Fall/Winter 2008 Collection just released and is in stores now.  Check out more pictures from the Fall 2008 campaign and my favorite pieces that I would get "if I were a rich girl."
I love the black cuff!  And the charm bracelet with black and white pearls and shoe, Cs and purse charms is insane!


Remember the carousel from the runway show?  It's come to life in a few pieces of costume jewelry.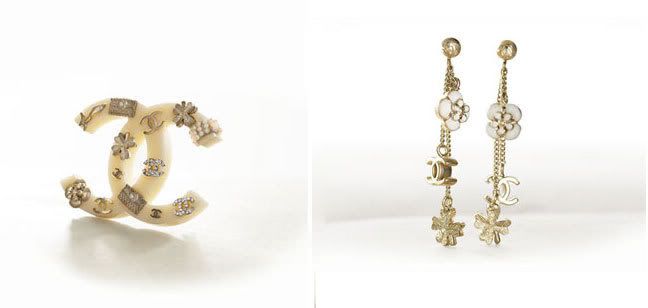 Sigh, the shoes that are perfect with the tights.

So many beautiful bags to choose from.  I love the square quilt on the black bag and the chain on the grey bag on the right.


OOh! A bow and camelia all in one!  An iconic brooch with Maltese Cross – a Chanel must have.

More gorgeous bags.

One boomerang you'll be glad will come back to you.


And more shots from the Chanel Fall 08 Look Book – so dark and moody. I love it!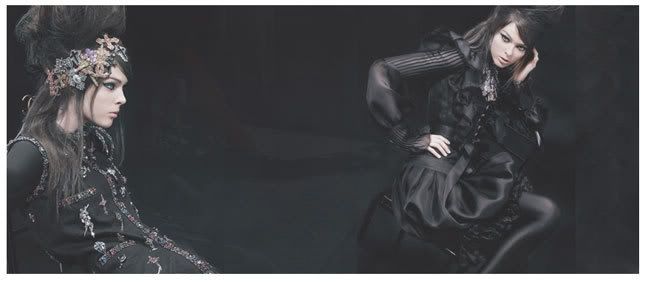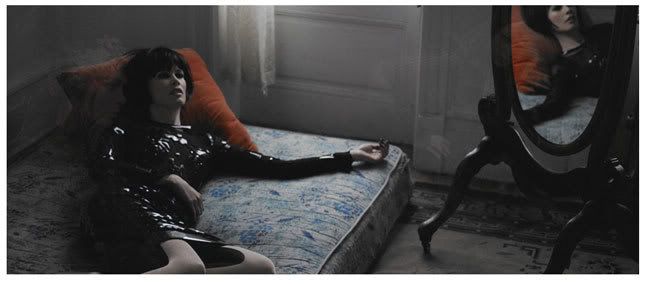 Tweet